Island Lake to Beartooth Lake
Ok, what day is it? It's great question to ask, since it shows you're on vacation. It's Thursday, July 28th. It was a pancake morning, meaning I was making coffee, Julie was making me pancakes, and then I'd make her pancakes. It also meant it was (mostly) a non-driving day.
I found this map:
http://www.hikingproject.com/trail/7016216
which shows the hike, but I hiked to a high point and came back to Beauty Lake and then down to Beartooth. So maybe 8 or 9 miles.
I got a lake start (maybe 9 or 10 am) which meant the good light was gone. This area is beautiful, but it doesn't have the stunning, post card beauty of Glacier. Still, it was great to be on the trail hiking with no real deadlines except for my pick up in 6 hours.
Near the trailhead.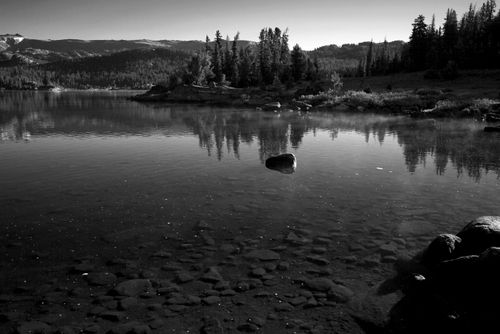 On the way to the highpoint.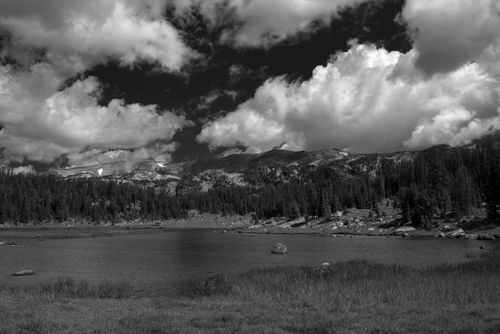 I was trying a different selection of gear, in particular a lightweight tripod with an old, very cheap head. Since I had fairly high shutter speeds, all I needed was the tripod to hold the camera still enough to compose and focus (manual focus lenses), but no. The head kept slipping. Oh well. I really liked my selection of lenses (21, 35, 50, 105).
The "highpoint"

I went a ways past the highpoint, which actually continues up a bit further to a trail I hiked on the last trip.
viewtopic.php?f=16&t=8555&p=92898&hilit=jay+w#p92898
On the way down.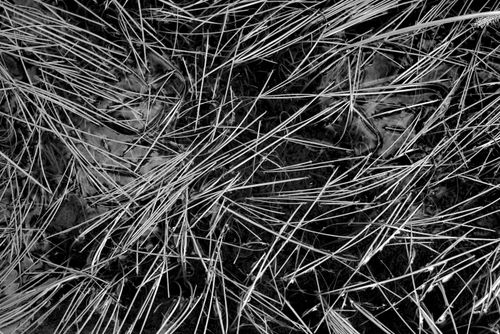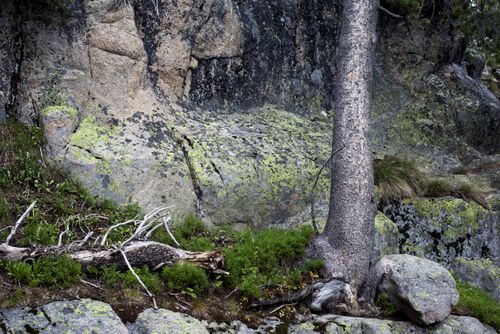 This is about where the mosquitoes started getting annoying.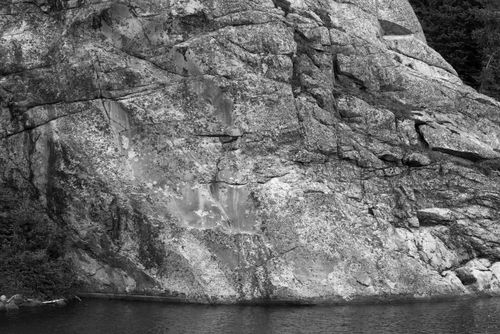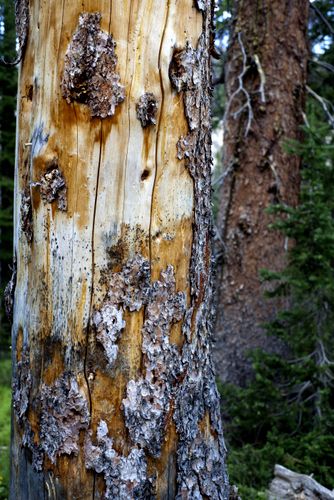 Along the way, I met a few groups of people and it seems each group had a dog with them. That's one difference hiking in WY, pets are welcome.
Julie was at the end with burrito materials (yum). I tried again to get in the lake for a bath, but freeze baby Jay couldn't get in….again.
Jay