After we got down from Bears Hump, we drove the short distance to the Prince of Wales Hotel. I wasn't sure if we'd be in time to eat there... or if there'd be a line, but the dining room was almost EMPTY! We went ahead and sat down. What a gorgeous view! You'd think they PLANNED those huge windows with the views of the mountains and the lake. I was surprised that the food wasn't any more expensive than many of the other restaurants in the area.. about $10 per person for a meal. We also got a fruit and cheese tray to share that was absolutely scrumptious. However, with me taking longer than planned on the Bears Hump, and then eating... we were too late to catch the boat across the lake. I think that was probably for the best... Tickets were $36 per person!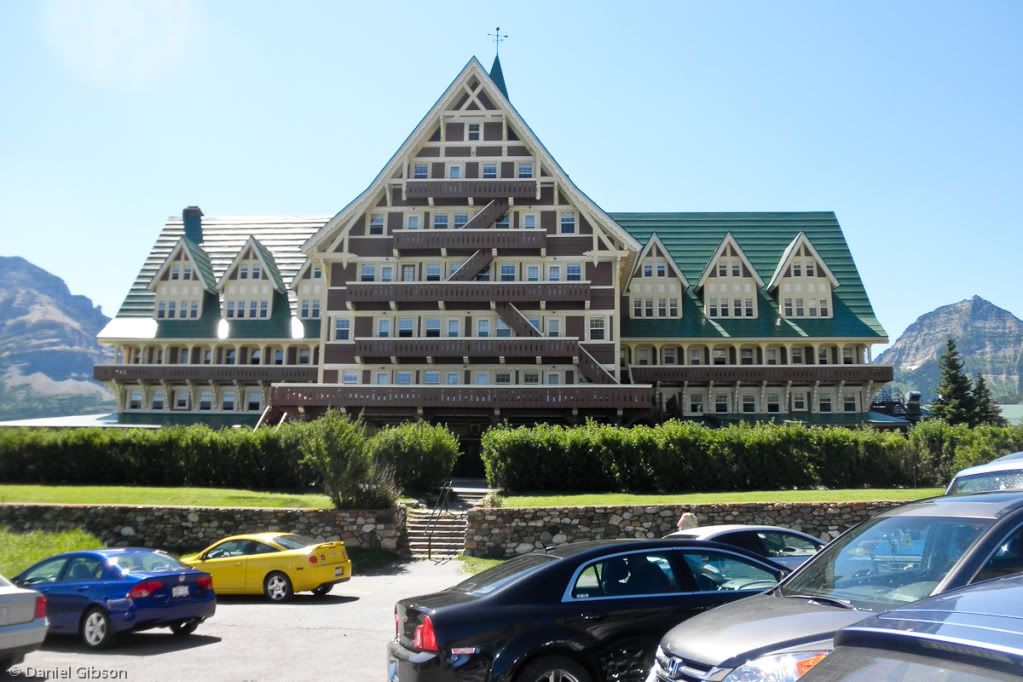 After lunch, we drove to Cameron Lake. The guidebook calls this "one of the prettiest lakes in the Waterton-Glacier area." It was... nice, but I wouldn't necessarily call it spectacular.
There were LOTS of people there on a Sunday afternoon, many of them boating or picnicking.
The trail follows the western shore for a little more than a mile. It ends near the head of the lake, at an area that is closed to hiking because it is prime grizzly bear habitat.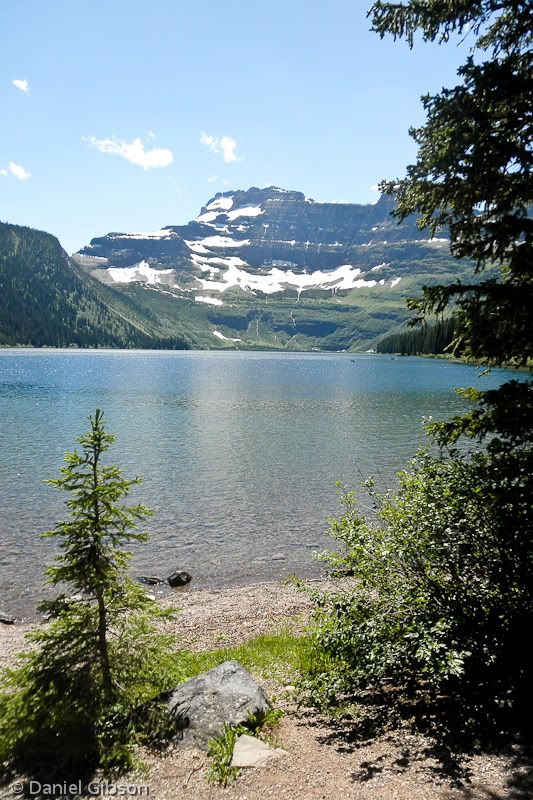 This is the view of the Mount Custer headwall which is closed to hikers.
There were deer all over in Waterton Township. Many of them were just grazing in lawns.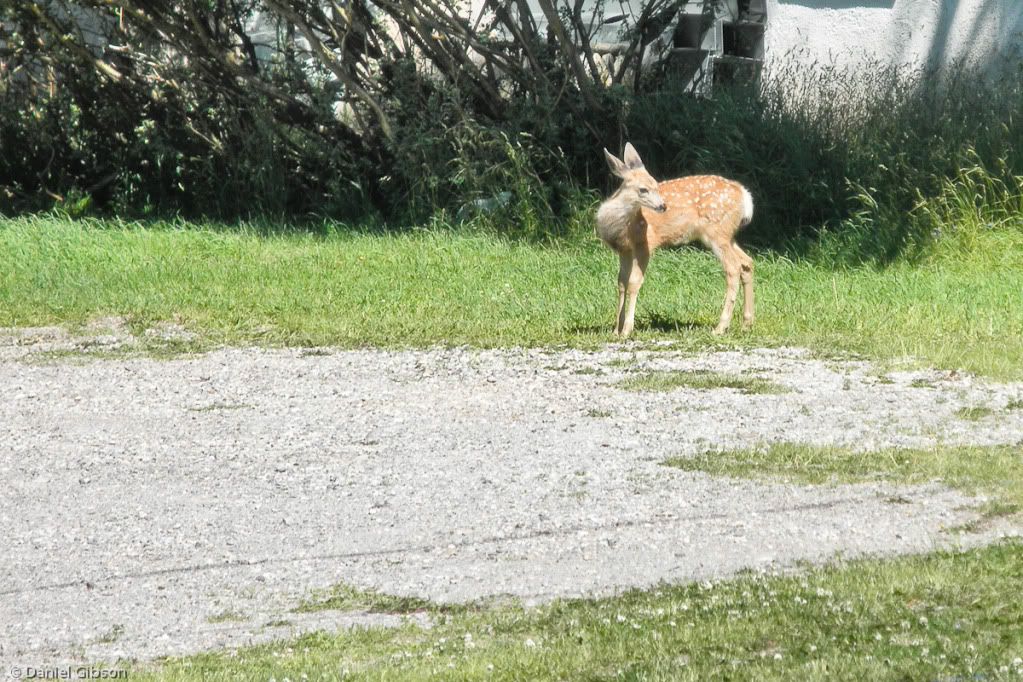 Cameron Falls... right in Waterton Township.