I got a new 25mm lens at work on Friday. It was over 50% off, so I couldn't resist. I didn't really have time to shoot, but I stopped by a local abandoned brewery on the way home and found the fence buttoned up, so I didn't have access to the shot I wanted. Here's a couple I shot, and had to run home (literally) for a ping pong tournament (haven't played in years).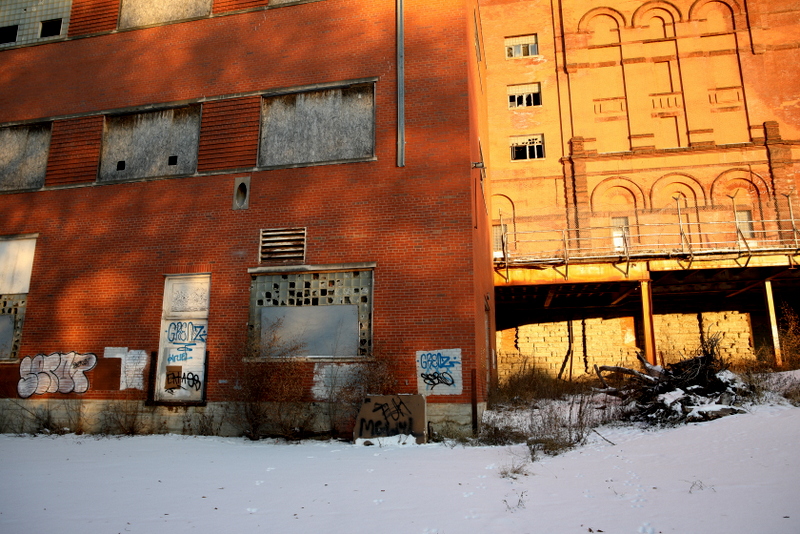 One at F5.6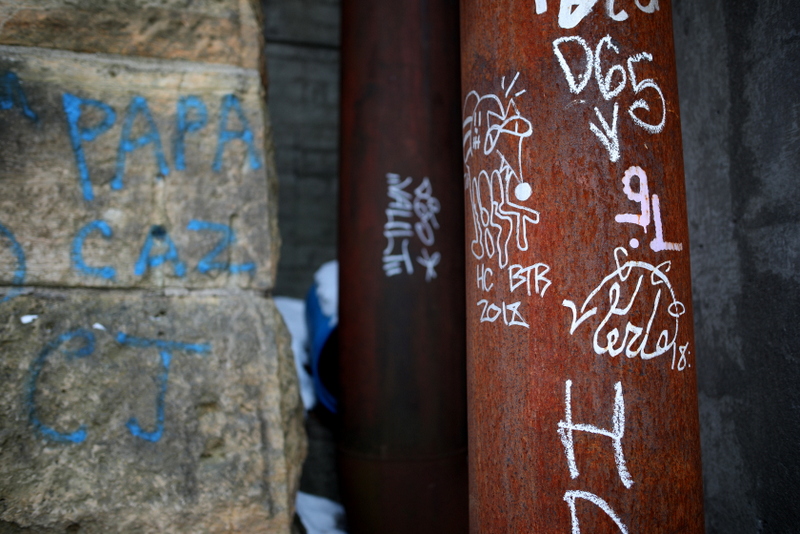 One at F2.0
Saturday was a difficult day for shooting. I missed the frost on the trees (I couldn't stop along the freeway). The light was very flat, and snow was a difficult subject, but fortunately, the temp was 20F or so with only a 10 mph wind.
First one is through a hospital window, and gives feel for the day.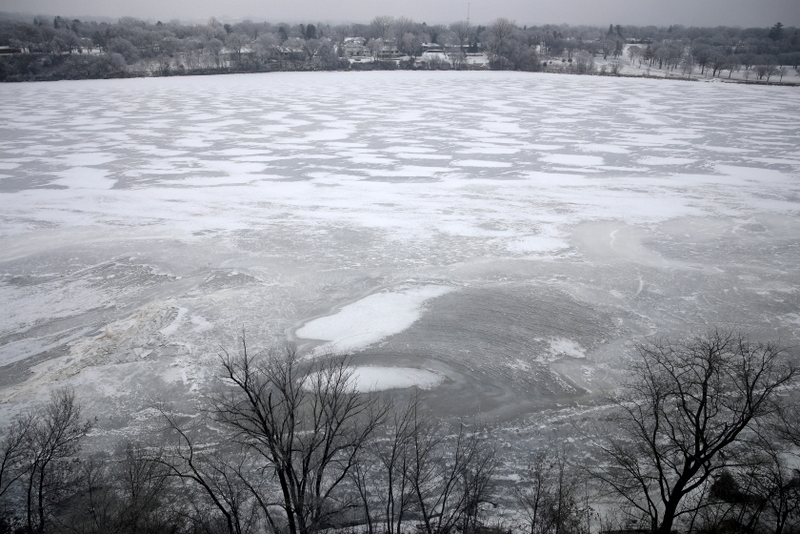 It's a little early to wander around on the ice, but it seemed solid. The depth here is probably over 30 foot deep, so no problem if you know how to swim.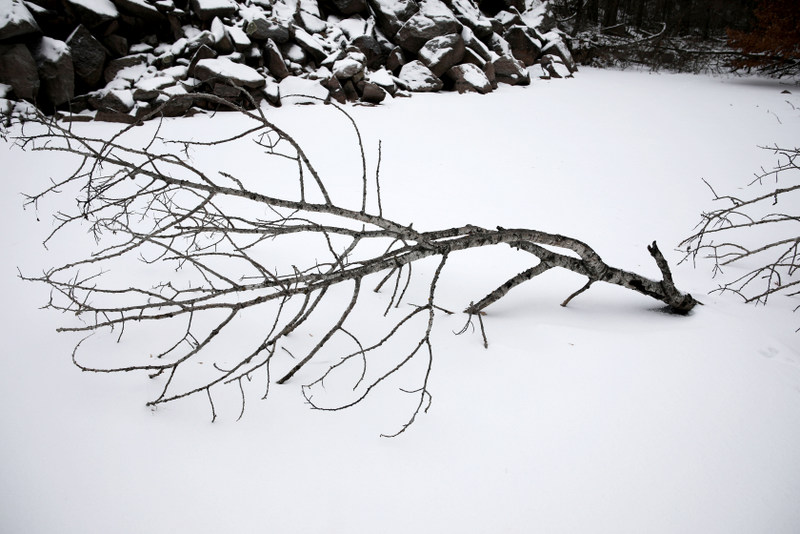 This one is testing the minimum focus distance. (An old compressor at a quarry.)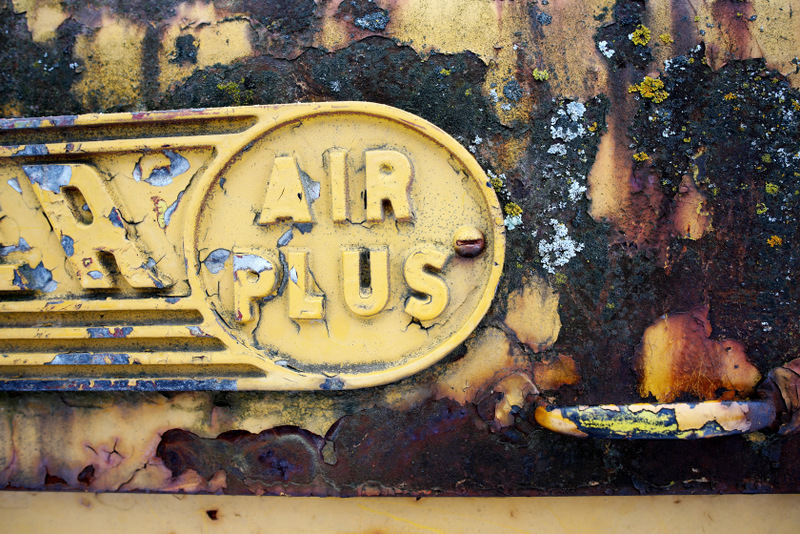 This is a quarry they drained a few years ago looking for a guy that committed suicide (he didn't), and they expect it will take 10 years to fill again. You can see the old water line near the top of the icicles.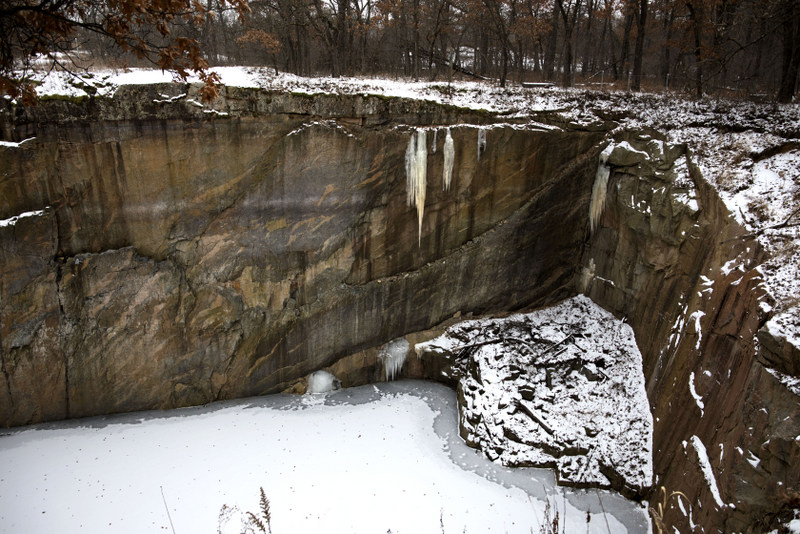 The deer were checking me out while I shot this one.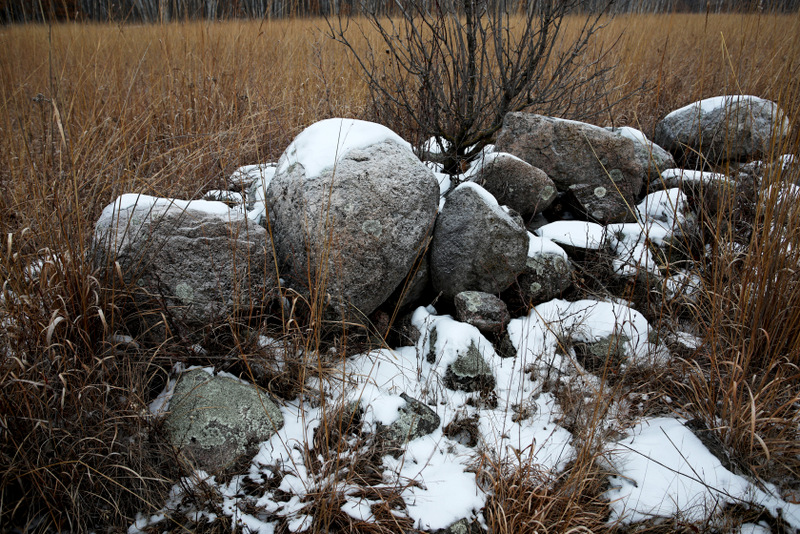 So far I'm happy with how the lens shoots and it's one of the sharp knives in the drawer.
Jay